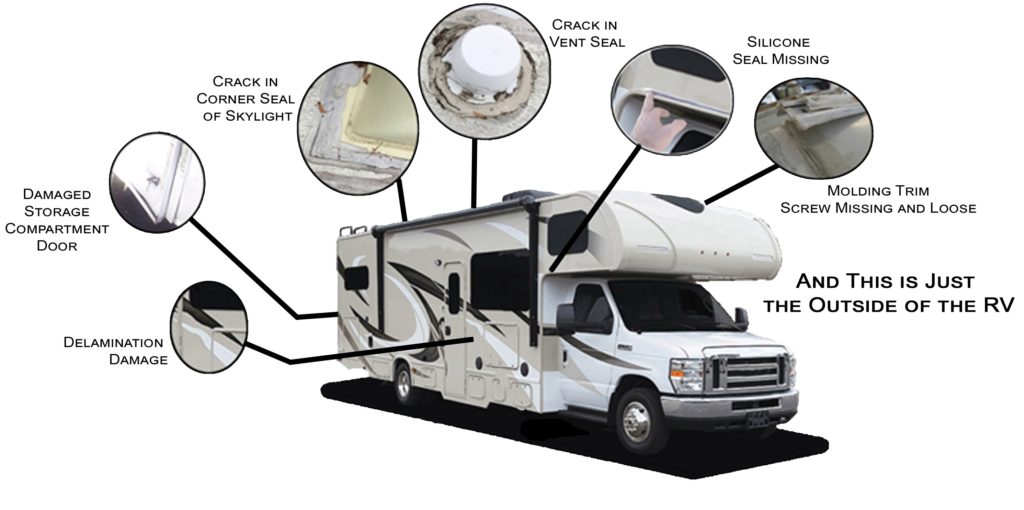 An RV inspection is similar to a home inspection, but specifically designed for RV's. New or Used motor homes, 5th wheels, trailers, and camper vans have a need to all be inspected. Avoid surprises!
An RV inspection, by a Certified RV Inspector, is a snap shot in time of the condition of the RV. The professional report will contain a detailed analysis of all the systems and components of the RV. There are HUNDREDS INSPECTION POINTS. Examples are: Life Safety, Electrical, Water,
Waste Water, Appliances, Fluids, Structure, Roofing, Chassis, Tires, HVAC. Knowledge is power!
All packages include
In depth inspection of all systems
A confidential, professional, in depth report delivered to the client.
Up to 100 page detailed report
Up to 120 Photographs and videos sample
Drone Photos (Premium Package Only)
360 Camera Photos (One on Essential Plus, Multiple on Premium Package)
Fluid Analysis (Two included with Premium, one included with Essentials Plus.)*
An Inspection, by Itchy Feet RV Inspections, will provide you with an objective, detailed analysis of every aspect of your RV.
* NOTE: Additional fluid analysis may be added to each level.
How to find us: Look for us on our web site, the NRVIA locator site or Homegauge Inspection Software Site