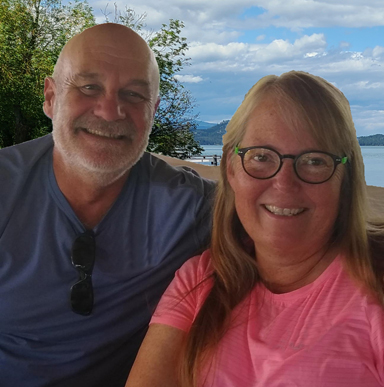 Phyllis and Mike have been Full Time RVers since 2017. Prior to going full time, we were avid campers from very young ages. Y'all realize, Full Time Rving IS NOT camping. The RV is our HOME, we live in it everyday. We can and have "camped or boondocked" in our RV, but it is still our home. Our home has all the comforts, conveniences, and amenities of a brick and mortar house, but we have wheels so we can move.
We follow the weather by going north in the Summer and South in the Winter. During our years on the road, we have been coast to coast, north to south, Alaska, and Canada. If we do not like the weather we move; when we do not like our neighbors we move; we do not like the city then we move; and if we do not like the RV Park we move. It is a great life style, however you must have the right attitude and set realistic expectations.
We try to stay at least one month at a location to get the "flavor" of the community, visit land marks, parks, museums, and local venues. If we like it, we can extend our stay. Typically we do not – we have itchy feet!
Phyllis Swenson
Phyllis grew up in New Mexico, quite literally traveled the world (read the book), and to this day loves International travel. Over the years, Phyllis has camped in Europe, Mexico and the USA.
She has two daughters from her previous life. Immediate family ties are in New Mexico, Colorado, and California.
Growing up, her goal was to be an Architect. She realized that goal, graduating with an Architectural Degree from University of Arizona, with a one year interlude at Texas A&M. As a Registered Architect, she worked in New Mexico, Idaho, and Wyoming.
From Architecture she transitioned to supporting Facilities Management Software and Project Management. Working "on the road" was an easy transition since she did not have to be in an office for her computer work. Covid resulted in the company losing work, reducing employees, and Phyllis was "lucky" to get laid off.
Many other career interests have intrigued Phyllis. Baby Sitting, Fast Food, Alpaca Rancher, Network Marketer, Day Trader, Blogger, Web Site Designer, Data Base Developer, Drone Pilot, and more. Fast forward, we "discovered" the National RV Training Academy (NRVTA link) and the rest is in the future!
and Mike Moser
In 2020, Phyllis met Mike through an on-line dating site.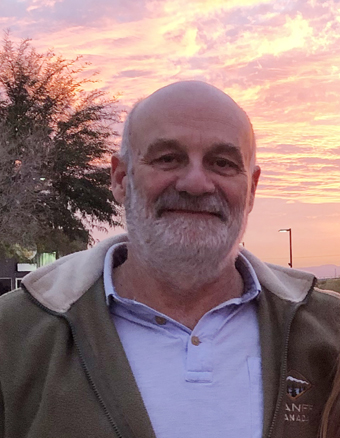 Mike grew up in Utah, married young, has five children, and had a variety of careers.
Careers include: Paper Boy, Tire Technician, House Framer, Retail Sales, US Air Force Reserve. Convenience Store Manager, Pawn Shop Manager, Painter, Door to Door sales, Multi-Level-Marketing, Manufacturing Engineer, Rocket Scientist, Explosive and Propellant Manufacturing, Project Manager, General Contractor, Alpaca Rancher, Hunting Guide, Fishing Guide, Ski Instructor, Work Camper, State Park Volunteer, and he is not done yet!.
The constant throughout Mike's life has been the love of the outdoors, camping, and RVing. Camping from a very young age, in a back yard tent, started the adventure. The transition to Full-Time RVing has resulted from experience with tents, sleeping under the stars, backpacking, tent trailers, truck camper shells, slide-in truck campers, class-C motorhomes, conversion vans, bumper pull trailers, 5th-wheel trailers, boats, and class-A motorhomes.
The Meaning Behind Itchy Feet
Since Mike and Phyllis cannot seem to stay rooted in one place, they decided to go Full Time in the RV. Mike's daughter inadvertently named our adventure – she said it was the perfect life style for us, because we have itchy feet!
How to find us: Look for us on our web site, the NRVIA locator site or Google