Currently in Montana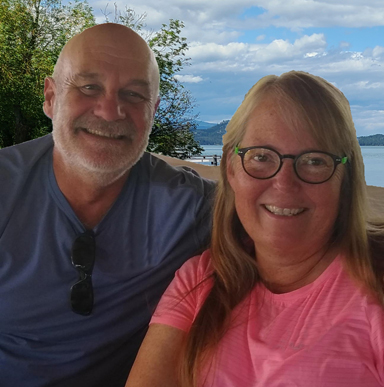 Offering
Buyer's RV Inspections
Pre-listing/Seller's RV Inspections
RV Warrantee Inspections
RV New Owner Walk Through and Orientation (Get to know your RV)

Fluids Testing/Analysis
Find peace of mind in your next RV buying experience.
Hire an NRVIA certified RV Inspector!
Why Use Itchy Feet RV Inspections?
Because we :
Are Trained by the NRVTA, Registered by RVTAA, and Certified by NRVIA
Are Full Time RVers
Have Sixty Years of RV experience
Are Life Time Campers
Engineering Education and Practice
Architectural Education, Registration, and Practice
Have Experienced in Project Management
Licensed General Contractor
Carry Liability Insurance
Are Backed by NRVTA
Visited and Toured RV Manufacturers – Tiffin, Newmar, Entegra, Luxe, Wayfarer, National RV Museum
Attend Trade Shows, Exhibitions, Dealer Visits, Videos, and Web Searches to stay informed of current RV trends
Are Reinforced by the NRVTA Code of Ethics and Best Business Practices
Are a Woman Owned Business
How to find us:
Look for us on our web site www.itchyfeetrvinspections.com or NRVIA.org or on Homegauge
Or call us direct
719-839-2204
for a quote!
We provide inspections for all sizes and shapes of RVs :
Bumper Pull Trailers
5th Wheel Trailers
Class B, Sprinter Motorhomes
Class C, C+, and Super C Diesel Motorhomes
Class C Gas Motorhomes
Class A Diesel Motorhomes
Class A Gas Motorhomes
Note: DIY Conversions, Rebuilds, and Structurally/Mechanically Remodeled RV's cannot be inspected.