We don't talk too much about it, but one evening in September 2010 we were seeking an evening off from Alpaca Farming. We ended up attending a Robert Kyosaki (Author – Rich Dad, Poor Dad) seminar on trading the Stock Market. Previously Mike and I have each independently been intrigued, but neither of us had ever pursued trading.
That evening led to a weekend seminar. This eventually led to Mike signing up for an Online Trading Academy (Tradesmart University). A couple years later, I signed up with a different trading mentor (Ron Wagner – Revolutionary Trading). AND a few years later we were on the street looking for a new mentor. I think I wrote about this as a footnote in a previous post.
We attended the TradersExpo in Las Vegas both in November of 2017 and 2018 searching for this new mentor. Both years we ended up with the same short list. We decided it was time to pull the trigger. So last December we signed up with Adrian Manz (Trader Insights).
His program includes an online class and a trading bootcamp in Miami twice a year. We hunkered down and studied the trading classes for the next 4 months, left the RV in Orlando and headed to Miami in May.
Trader Insights Bootcamp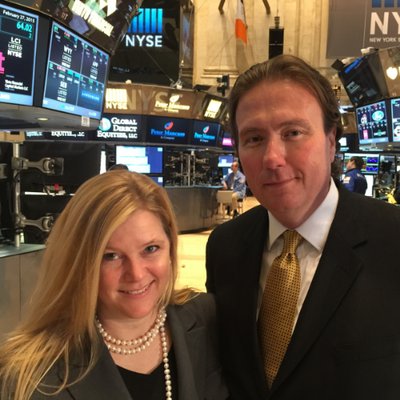 Adrian and his wife Julie have been trading since they got out of grad school, some 25 years. We specifically were interested in them because they both have PhD's in Psychology and trading is 90% psychology. Mike and I have the mechanics down, what we really need to hone is our psychology.
Last spring we extended our stay in Florida an extra month. This frankly was too long for us cool, dry weather appreciators…. Florida is not at it's best in May. We stayed in the state so that we could attend our first bootcamp.
The boot-camp incorporates a Sunday evening meet and greet social. This is followed by three days in the classroom, where we are learning and trading live with the masters and 20 other students. Each attendee has their own expertise. It's a very inspiring environment. Adrian and Julie offer this bootcamp twice a year in May and November. So by the time of this writing we just got home from our second bootcamp. Mike and I intend to attend every six months for as long as it takes. At least until we can get this down pat!
Since we were in the area (Orlando April/May) we came down to Miami a day early. We booked a Sailing/Paddleboarding/Snorkling trip on Biscayne Bay National Park. Julie, Adrian, and their 10 year old son, Conner, decided to join us. This was an enjoyable way to get to know them better.
Biscayne Bay is a National Park that is made up of aquamarine waters, emerald islands, and vibrant coral reefs. All this within sight of downtown Miami. The park wildlife is all underwater, and most of the boundaries are in the bay.
The boat trip was not too expensive. It gave us a taste of all the activities, although the snorkeling was not stunning. I'm sure they have stunning sights there. I figured out later that they are more geared toward diving than snorkeling. Our boat was restricted to the bay side of the islands, and I guess the ocean side is more stunning.
Regardless we all had a great time, and left with good memories.
Miami Beach – learning Day Trading
Julie and Adrian (Malibu residents) have a condo in Miami Beach. They like to hold bootcamp there, as the Eastern Timezone make it much easier on everyone. The Market opens at 9:30 Eastern time, which is 6:30 Pacific.
The trading bootcamp is held at the Cadillac hotel. This is Julie and Adrian's favorite hotel, at least with the amenities they need to conduct bootcamp. The hotel has a nice outdoor pool and bar area for evening socializing. The gate from the bar exits directly onto a boardwalk that runs along the beach. Very nice for the time between the learning sessions.
I made a video of the whole weeks event here.
We'll be back
Overall, it was a fun week, and we learned a ton. Since then we have been participating in the online trading room every morning, practicing what we learned. And earlier this week we left the RV in Albuquerque and returned to Miami for the next bootcamp. This time we both felt like we made good progress on our trading education. Slowly but surely we are getting to be full-time day traders.
Postscript – Trading hotels for sleeping on cots in the Airport!
There was almost nothing remarkable (other than the training) about the November trip. We flew out Sunday, participated, and then planned to fly back to Albuquerque on Wednesday. But I shouldn't mention this trip and fail to mention our terrible trip home. Mike hates to fly. He would just as soon never board on airplane again. He flies maybe once a year. And now has had more difficulty that I have ever had before, and I fly every other month!
Anyhow, the Miami – Houston leg was delayed half an hour. We were concerned since we only had a 45 minute layover.. Count in that United closes it's doors 10 minutes early and that gave us 3 minutes to make our plane. United offered to put us up in a hotel in Miami. But I decided that if the pilot ends up making time in the air, we would make the plane. United agreed and put a note in our file to offer the hotel deal in Houston if necessary. So we boarded.
I noted also that we were arriving into gate C42 and out of gate C44. Bonus! Well, turns out that at Houston C42 is nowhere NEAR C44. We had a sprint! None the less, we made the plane. We had been bumped to first class. We accepted our drink, relaxed and I fell asleep for the flight.
2 hours later…
When I awoke we were landing. Mike told me we were not landing in Albuquerque. The plane flew there, circled the airport 2 times before deciding it was too foggy to land! The flight diverted to El Paso. United did offer to put us up in a hotel, but there was no rooms available. Therefore, they pulled out some cots. At 1 am, we gladly accepted. It was cold, and not too comfortable.. and not a lot a of sleep. Regardless, this was better than sleeping in chairs!
I find it ironic that I declined hotel rooms in Miami and Houston, just to sleep on cots in El Paso!! Dumb! We were home by 2pm. United did take care of us, and we were still first class on that later flight. So all is well that ends well, but it just was an adventure I could have passed up… Especially on my birthday! Oh well, I'm taking a mulligan for the birthday next week!