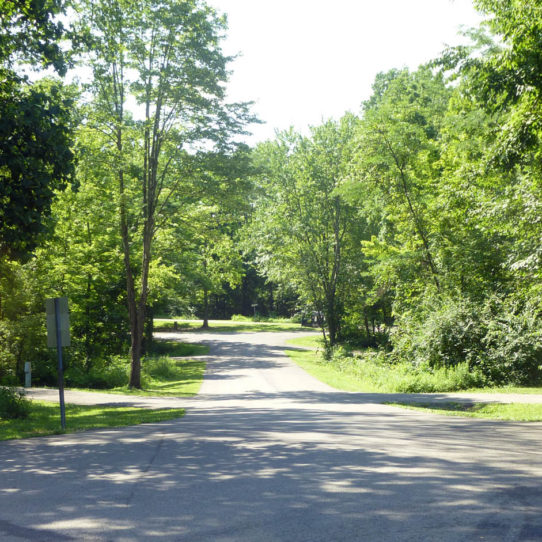 Four Mile Creek State Park
1055 Lake Rd
Youngstown, NY 14174
(716) 745-3802
Website: https://parks.ny.gov/parks/6/details.aspx
Rated as: Average. Would stay again
Rate Paid: $31.00 night Site # E4
Discounts: none
Stay duration: July 23, 2019 to July 24,. 2019
Number of Sites: 275 sites – 10 – 50 amp, 129 – 30 Amp, 136 – no power
Utilities: Electric only, 30 or 50 Amp
Park WIFI: none
Personal WIFI: T-Mobile or Verizon – good
T-Mobile and Verizon Phone – good
Laundry Facilities: 1 washer, 1 dryer
Cable TV: no
Clubhouse: no
Pool: no Hot Tub: no
Activities: none
Propane Station: no
Dump Station: yes
Mailing address: none
Description
Rated as Average. Very nice State Park with large, back in sites. Each site is on level grass with a picnic table, and fire ring. Some sites are treed, others are open with a lot of space between sites. Each site is approximately 50′ x 50′. Rest rooms are very clean and well maintained. All the roads are paved. The electricity is convenient and works well. It is close to the lake, but no beaches or convenient access. There are several yurts for rent and a lot of tent camping sites. The only negatives are no water or sewer hook-ups. We would recommend this State Park. Rated as Average. We would stay here again.
Other notes:
While staying at any NY state Park, you can visit the other State Parks free.
On a Lake Ontario
Close to Niagara Falls. Be sure to go to the Canadian side for the best views.
Photos
Video
No video