I suppose it's time to write again, although I feel like I don't have much to say.. I know, weird right? It's really been a couple of pretty quiet months.. That really is ok once in a while! I last wrote as we were leaving Las Vegas. We went down to Apache Junction, AZ for a week to visit the grandkids.. oh I mean Mike's son and wife. Unfortunately, I only managed to be there for 2 days before I had to leave for Brazil. Kaylee (the 5 year old) cried when I left… I know just how she feels! Mike however got to visit the rest of the week, make Kaylee a Doll house for Christmas, and even go out to cut down a Christmas tree. Josh has full hook ups at his house, so that makes it super nice to visit with our own guest room… Sadly, Josh and Carla are moving to Utah and at the time of this writing have already moved.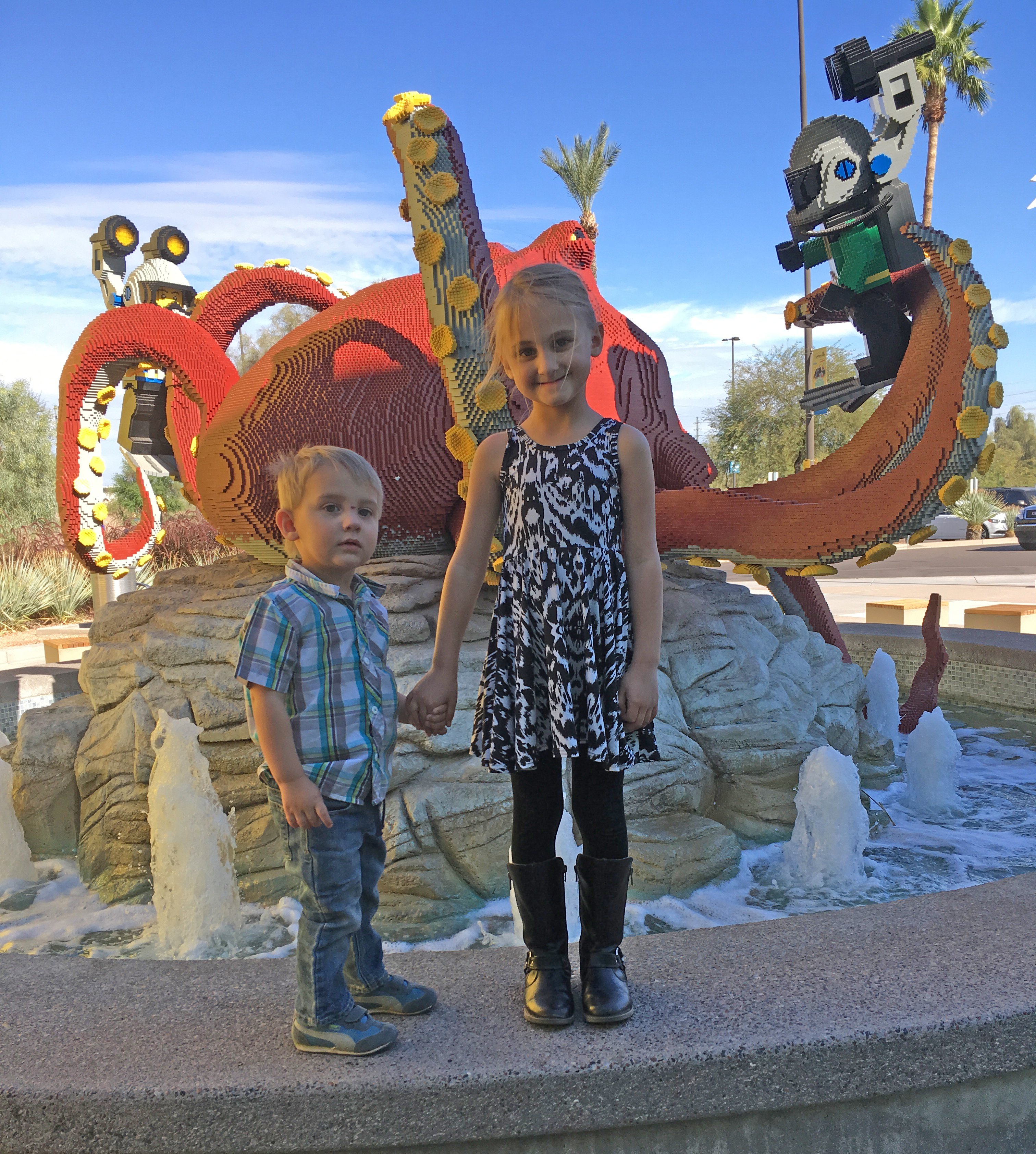 While I was off in Brazil Mike moved the RV to Albuquerque and put it into storage for the winter. Our plan was to rent a house in Durango, Colorado, during ski season so that we could ski and we would also do an AirBnB. Unfortunately there has been no snow at all, so the ski area, while technically open, is not worth skiing on the man-made snow. The house though is beautiful, and we have thoroughly enjoyed the BnB guests. The house was for sale and it sold!! So now we are having to move out a month earlier than planned. Again, not heartbreaking since there is no snow.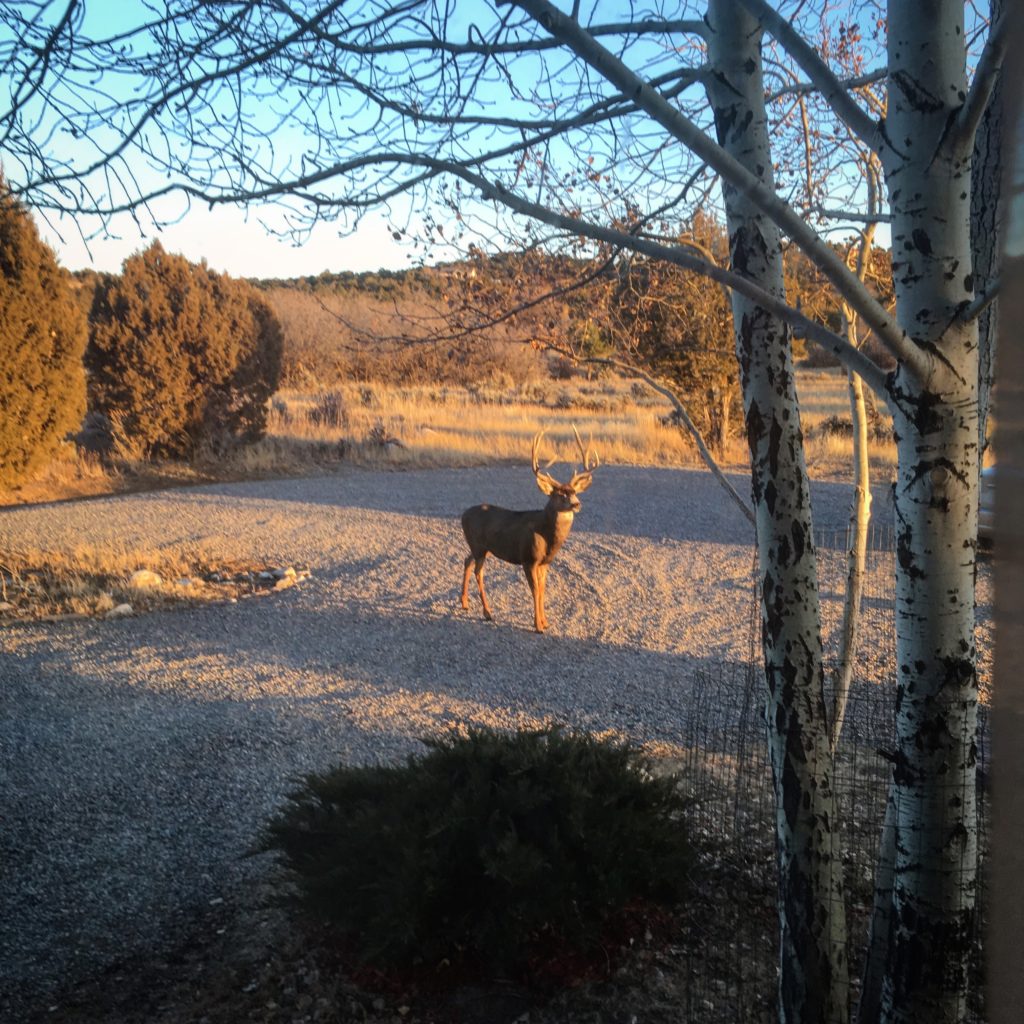 It's nice that the RV is in Albuquerque, and only 4 hours from our house. We have gone down to Albuquerque a few time, spending Christmas down there with my parents, kids, and for the first time in many years, my sister and family joined us. We had 12 round the dinner table on Christmas night and that was wonderful. Albuquerque is the closest Costco to us and so we are making at least one trip a month to shop, and at that time we can check on the RV.
It seems the minute we moved out of the RV, the mice moved in. It was really disappointing to see that after only one week. We had put out Irish Spring soap, which Mike had read would keep the mice away, but clearly it did not work. In fact, there was lots of nibbles on the edge of the soap…. We replaced that with mouse poison, but we have to expect that when we move back in, we will have to clean top to bottom and expect some damage.
Mike also was not able to winterize the RV before we parked it. He tried, but the antifreeze would not go in.. He thinks it may have already frozen on the drive up from Arizona, so we also expect some damage may have been done there. At any rate we have a list of maintenance to take care of before heading off to Alaska, so before we move back in we are taking the RV into the shop for a couple of weeks.
It really did feel like moving, and the RV is mostly empty. In another month and a half we have to move back the other way… All things considered I don't think this plan was worth it. We already have others plans for Winter next year.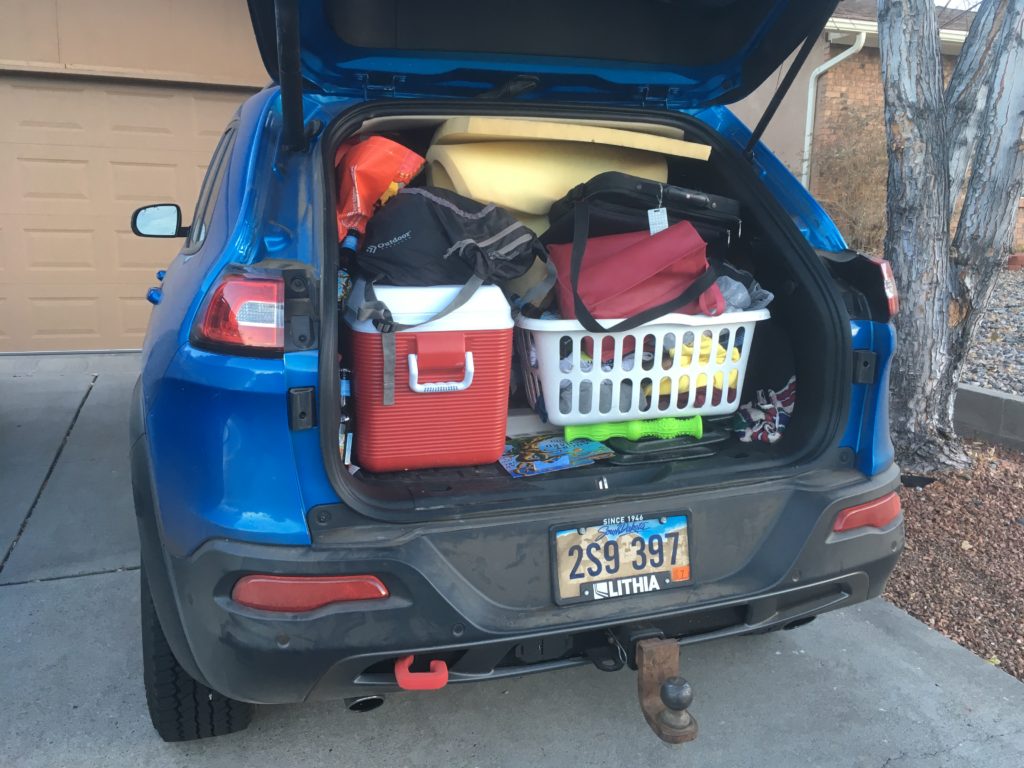 So, of course January makes us start thinking of planning this year's RV Journey. For us 2018 is the year to drive to Alaska. We will be leaving on Memorial Day, and returning on Labor day. My Parents are meeting us in Calgary, driving up to Alaska with us, and then they will take the ferry back to Vancouver (Alaska's Marine Highway), and the scenic railroad (The Rocky Mountaineer) over the Rockies back to Calgary, where their car will be waiting to drive back home. They will be gone almost 6 weeks… That will be an epic trip in itself.
I've laid out the schedule on Google Calendar so we all have access to it, and Mapped it on the Map for the blog…. (I also outlined the plan for 2019). Mom has bought her tickets for the ferry and the train. Mike is making RV Park reservations at the critical destinations. We are researching and reading. I have taken vacation for the drive up and back…… We are getting mighty excited. One of our first BnB guests were some folks who live half time in Arizona an half time in Alaska, and have made the drive some 20 times!! Man, I tell you. Nothing in life happens on accident. They were here just as we were getting our plans down and had plenty of tips and hints to steer our plans. They even invited us to stay at their place in Alaska for a couple of nights (they have full hook-ups).
Watch our Maps page where we have updated our Interactive Map for 2018 and added the Calendar for our schedule!  If we are coming nearby where you will be, we would love to meet up!
As excited as we are for the upcoming year is going to be.. All this looking forward made be think about all we had done in 2017…. THAT was a fun year too. I decided to do a Vlog post with the highlights from 2017… Watch it if you want to be exhausted!
Save
Save